Co-op Home & Building Solutions
Actions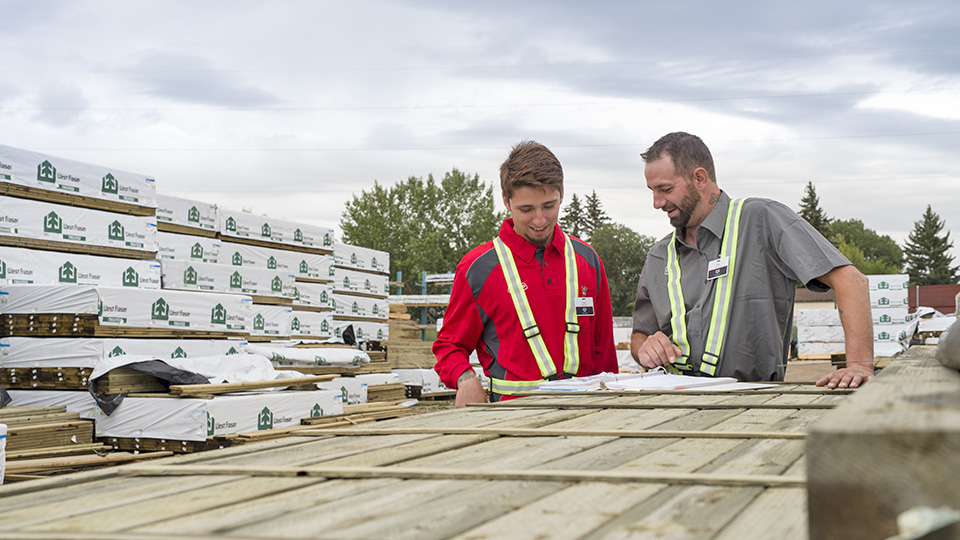 Co-op Home & Building Solutions
September 18, 2019
From small renovations to major construction, your Neepawa-Gladstone Co-op has what you need to complete your project and stay on budget. When you work with us on your next project we know you'll be happy with the value we provide.

Please see our Hours, Contacts and Location Info page for location details.
The Neepawa Home and Building Centre has expanded! Click here to learn more.
Floor & Window Covering Centre
We offer you a large selection of stock and custom order samples to suit your style. We carry many flooring options in stock and offer custom order blinds to perfectly fit your home.
With experienced staff and professional installers, we can help you with your flooring project from start to finish. With knowledgeable staff and free estimates, we're the place for all your flooring and window covering needs.
At both our Neepawa-Gladstone Co-op Home and Building Centers you will find a variety of supplies for your projects, saving you time and money.

Paint and Supplies
Our paint offers a high-quality and long-lasting finish suitable for any surface. Made in Canada, the Co-op Imagine family line of paint is engineered to last: it's colour-safe, fadeless and stain-resistant, as well as simple to apply and easy to clean.
Click here to explore our colour palettes and visualize your space.
We also carry all the supplies you'll need for painting including rollers, brushes, trays and tape.
Home Décor and Housewares
We offer an array of unique décor and housewares to turn your house into a home. Stop by and browse our selection of plant pots, light fixtures, and small appliances.
Small Project Plans
We also offer small project plans and the tools and expertise to help you along the way. Download free plans for benches, a pergola, an ice fishing hut and more!
Seasonal Items
Manitoba weather can be extreme. From hot summers to cold winters, we have everything you need to stay comfortable and happy.
In the summer we're here to help you garden with small tools and watering equipment. We also carry fishing supplies, camping equipment and all the bug spray you need.
In the winter you can count on us for salt, shovels and snowblowers to keep your sidewalks safe. You can also brighten up the holidays with lights and décor.
Lumber and Building Supplies
Whether you're a professional or just getting started, Neepawa-Gladstone Co-op Home and Building Centers have everything you need for your building projects.
Our knowledgeable staff can help you pick from our large selection to get the right lumber for your needs while still creating the custom look you want. For most projects we have the lumber on hand at our Neepawa location so you can get started today! At our Gladstone location we require 48 hours notice. For speciality orders please visit a store and speak to a staff member.
We also carry everything you need to have the right tools for the job.
Outdoor Project Guides
Our staff is here to help you with all your projects. Online you can find free project guides for your fence, deck, shed and garage to help you build with confidence.

Home and Cottage Plans
Browse dozens of Home and Cottage plans online and find your dream home today! Once you select your perfect plan visit Neepawa or Gladstone Home and Building Center to customize it, get a quote, select your finishes, and order your supplies.
Animals and Livestock
Neepawa-Gladstone Co-op is the place to go for Co-op Feeds, as well as your pet food needs. We have a large selection of animal health products and we also stock CCIA ear tags. If you are looking for Hi-Hog livestock equipment or Tuff livestock equipment, come in and see us.
Neepawa-Gladstone Co-op carries feed products and related supplies for:
• Horses
• Poultry
• Hogs & Swine
• Dairy & Beef Cattle
• Small Animals
• Pets

Farm Supplies
We carry a wide selection of farm equipment and supplies including poly tanks, mineral feeders, and chem handlers. Stop by one of our locations today to view our current selection.
Farm Building Plans
Neepawa-Gladstone Co-op is here to help you with all of your farming needs, including building the structures that accommodate your operation and provide you room to grow.
We offer building plans for shops, machinery storage, barns, shelters and specialty buildings. Browse our selection online and then come into one of our Home and Building Centers to select your finishes and get an estimate. Neepawa-Gladstone Co-op can then order, schedule, and deliver materials to you or your contractor.
We also work with an installer to help with your farm buildings. Whether you use one of our plans, or bring your own, we're happy to help you every step of the way.
Click here for more information about our Agricultural Division.
Earn Cash Back by Becoming a Member
Get the most out of your renovations by becoming a member. When you become a member you get equity, cash back and a vote in how Neepawa-Gladstone Co-op is run. Click here to find out how to become a member today.
Are you interested in a career at one of our Home and Building Centers? Click here to see our Job Board.

Discover more: