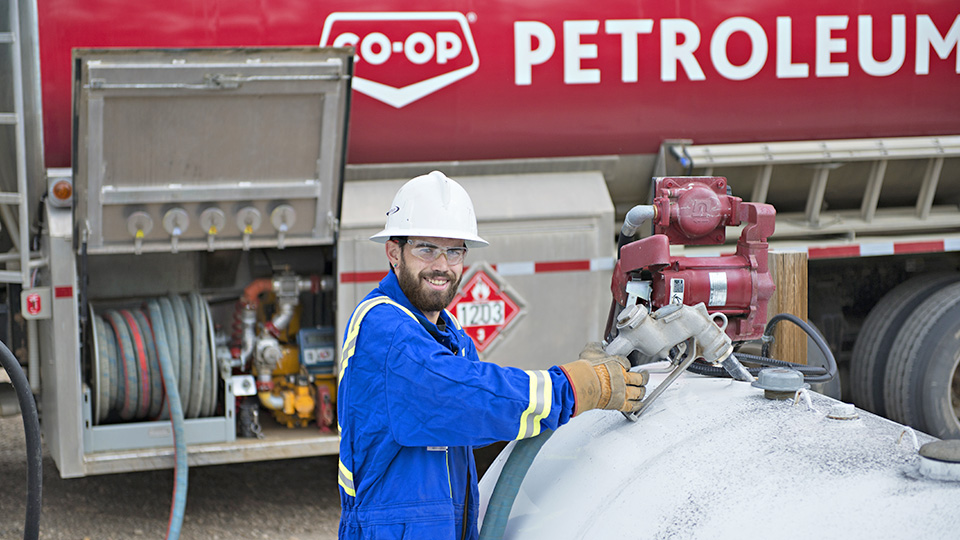 Co-op Cardlock & Bulk Fuel
September 18, 2019
Your local Co-op offers fuel options for large-scale needs. Whether it's Cardlock facilities for card holders, bulk petroleum facilities or bulk propane offerings, we have you covered.
Please see our Hours, Contacts and Location Info page for location details.
---
Click the attachment at the bottom of the page to download your cardlock application.

Cardlock
Neepawa-Gladstone Co-op is part of a network of over 280 conveniently located Cardlock fuel stops. Those who have a Cardlock Card can use these facilities whenever they need fuel - 24 hours a day, 7 days a week!
Neepawa-Gladstone Co-op has two Cardlock locations. At our Gladstone Gas Bar/C-store, at the junction of Hwy 16 and Hwy 34, we offer our cardlock customers gas and diesel fuel, and dyed diesel for farm customers. Our Neepawa Cardlock opened in April 2023 and offers clear and dyed gas and diesel as well as DEF. It is located on Highway 16, east of Neepawa.

Bulk Petroleum
Serving you since 1929, our bulk petroleum dept has seen many changes over the years. We presently cover from McCreary, Silver Ridge, Carberry to Minnedosa area delivering farm and commercial fuel. As leaders in the the market we stand behind our our quality petroleum products.
You can place your orders by calling our toll free number at 1-866-643-0726.
Propane
If you need propane delivered to your home, farm or cottage, or if you require propane for any type of agricultural, commercial or industrial enterprise, please contact the Co-op propane department located in Brandon (204) 727-3057.Whether you're at home, on the farm or at the cottage, or involved in any type of agricultural, commercial or industrial enterprise, we have the people, trucks and equipment to look after your propane needs.
Earn Cash Back by Becoming a Member
When you become a member you get equity, cash back and a vote in how Neepawa-Gladstone Co-op is run. Click here to find out how to become a member today.

Are you interested in a career in our Petroleum Division? Click here to see our Job Board.

Discover more: