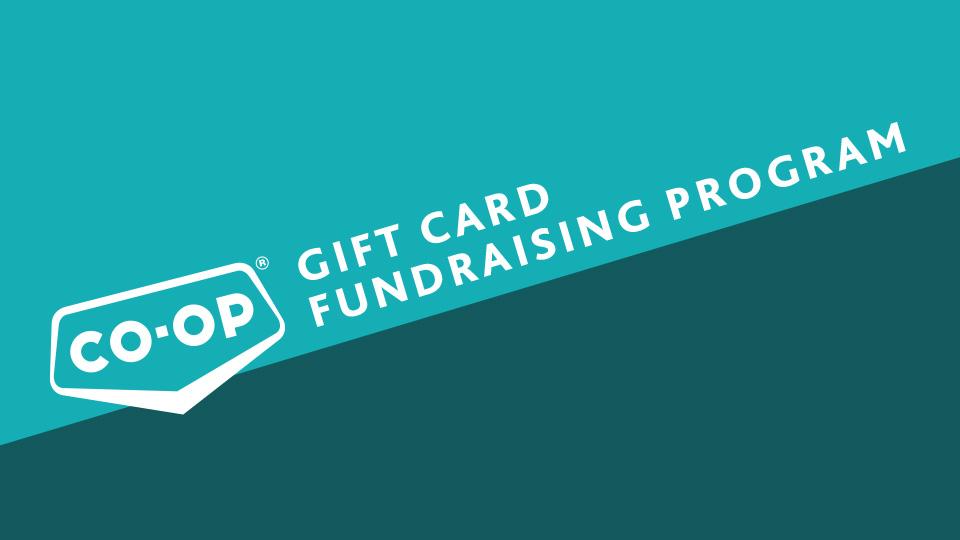 Gift Card Fundraising
December 29, 2022
Our Gift Card Fundraising Program helps local non-profit youth groups raise funds to support their activities and operations.
Whether you're raising money to help your sports team, dance crew, charity or travel club, Neepawa-Gladstone Co-op is here to help!
Eligibility
We welcome applications from:
• Not-for-profit youth organizations (Non-registered are also considered), whose programs and services are active in our trading area.
The following programs/groups are ineligible to apply:
• Individuals.
• Profit based organizations.
• Projects or programs outside of the Neepawa-Gladstone Co-op trading area.
How it works
Your group receives a percentage of the total amount of Co-op Gift Cards sold during your fundraiser.
1. Apply to participate at Neepawa-Gladstone Co-op using the link below, at least four weeks prior to fundraising start date.
2. Upon approval, pre-sell Co-op Gift Cards to your community supporters.
3. Send us a summary of your sales.
4. Give us a cheque for your total order and complete a short survey.
5. Pick up and deliver your gift cards!
When you pick up your gift cards you will also receive a cheque for your discount of 5% of sales up to a maximum donation of $1,000. Gift cards are available in any denomination and can be redeemed at Food Stores, Gas Bars and Home Centres.
Responsibilities:
Your Co-op will undertake the following:
• Provide the organizer with the Fundraising Package, including forms needed for tracking.
• Review timelines for fundraising and payment with the organizer.
• Ensure gift cards are ready for group in a timely manner after Sales Summary Form and payment has been received.
• Answer your questions relating to the program.
You will undertake the following:
• Maintain a single point of contact for Co-op and keep in contact.
• The contact person identified in the application will be the single point of contact for the program and will be the only authorized representative for discussing fundraising specifics after approval.
• Positively represent Co-op as your fundraising partner.
• Collect forms and payment from your group after fundraising.
• Complete the Sales Summary Form along with one cheque payable to your Co-op for your percentage of final gift card sales. A cheque payable to your Co-op must be included with the gift card's Sales Summary Form when handed in.
• Distribute gift cards in timely manner.
Before applying, please read the Program Guidelines found below.
Neepawa-Gladstone Co-op uses Do Some Good to power their application forms.
More information and requirements
Please note that someone on your fundraising team must have a Co-op membership to participate in this program, and that your group's purpose should align with our Co-op's values.
Neepawa-Gladstone Co-op, like other community-minded businesses, receives numerous requests for donations. Please allow a minimum of 2 weeks to review your requests and respond.
We work hard to assist in as many community organizations as possible, however due to the high volume of requests received, not all worthwhile proposals will be approved. Such a response does not reflect upon the value of your organization and the valuable service you provide.