CO-OP DONATES $100,000 THROUGH COMMUNITY SPACES PROGRAM
Actions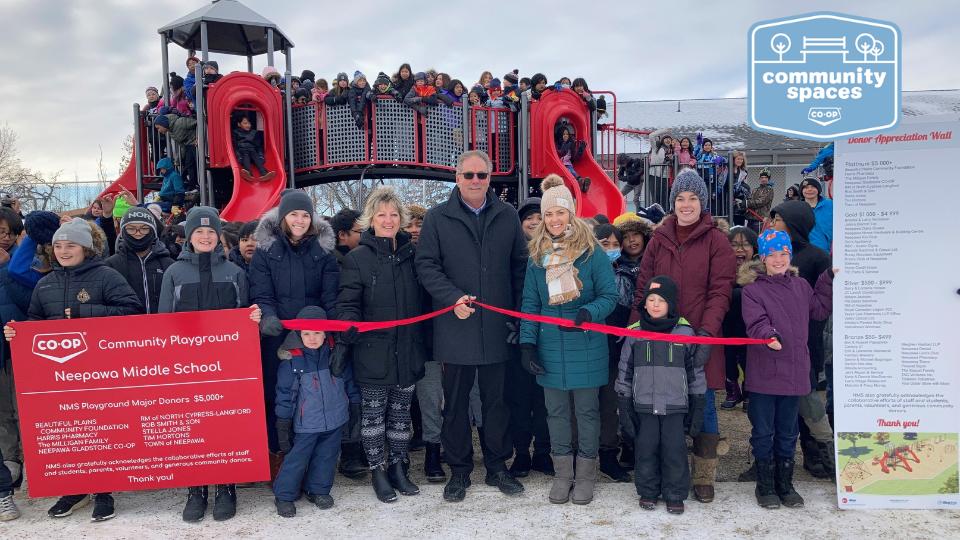 CO-OP DONATES $100,000 THROUGH COMMUNITY SPACES PROGRAM
June 17, 2022
Updated December 8, 2022:
Neepawa-Gladstone Co-op's GM, Brian Hedley, was proud to cut the ribbon for the opening of the Co-op Community Playground at Neepawa Middle School. The students of NMS have been enjoying the playground at recess, after school and on weekends. Neepawa-Gladstone Co-op is excited to be part of such a great investment for our community. A Grand Opening will take place in the spring of 2023, after the last piece of equipment has been installed, to thank all donors who helped make this project a reality.
Neepawa-Gladstone Co-op is proud to provide $100,000 to Neepawa Middle School for the fundraising of their new playground. On June 14, 2022, our GM, Brian Hedley, presented a cheque to the school and Parent Advisory Council which helped them surpass their fundraising goal.
Neepawa Middle School applied for the Community Spaces program, hosted by Federated Co-operative Limited and were chosen as one of 13 different projects for 2022. Co-op Community Spaces has been developed to help protect, beautify, and improve spaces. Since 2015 FCL has donated $11.5 million to 160 projects throughout Western Canada.
"It was a very proud day for everyone to attend the opening of the Neepawa Middle School 2 years ago," Hedley said. "This new school is a testament to the progress and growth of our community and the continued positive direction of the school division. As I said in the past, the new leaders of our community are being developed within these walls."
Below is a mockup of the proposed playground.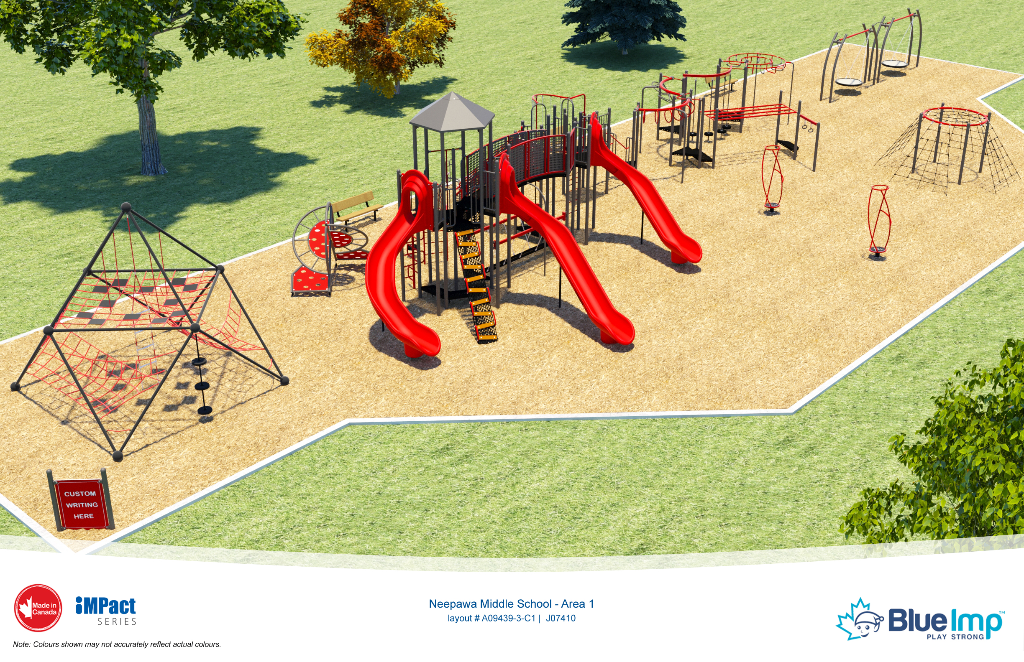 Community Spaces is administered by Federated Co-operatives Limited on behalf of more than 160 independent retail co-operatives across Western Canada that form the Co-operative Retailing System.

For more information about Co-op Community Spaces or to view the complete list of 2022 funding recipients, visit communityspaces.ca.