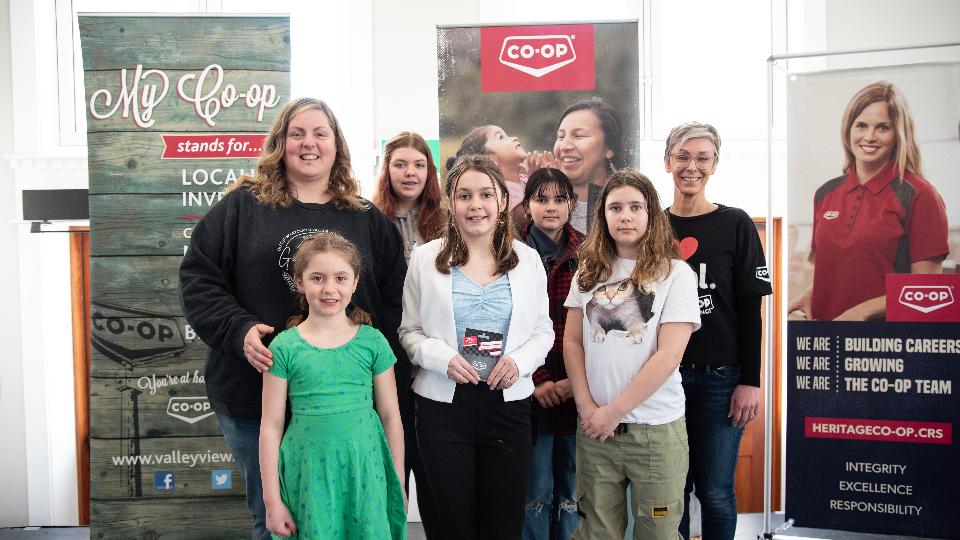 4-H Day 2023
March 29, 2023
The Co-ops of Westman, in association with the Provincial Exhibition of Manitoba, are pleased to announce the grand prize winner in this year's special 4W's of 4-H Video Contest at the Royal Manitoba Winter Fair in Brandon, Manitoba.
The 4W's of 4-H contest offered groups the opportunity to submit a 60-second (or less) video answering the questions: Where is your community? Who is your local Co-op? What does 4-H teach you? Why is 4-H important to you? Finalists were invited to represent their local Co-op and enjoy a VIP luncheon at the Royal Manitoba Winter Fair in the historic Dome Building. Finalist included:
• Boissevain Home and Hobby Club
• Brandon Explorers Club
• Carberry Beef Club
• Pierson Pathfinders Club
• Prairie Spurs Club
• St. Claude Club
• Stoney Creek Beef Club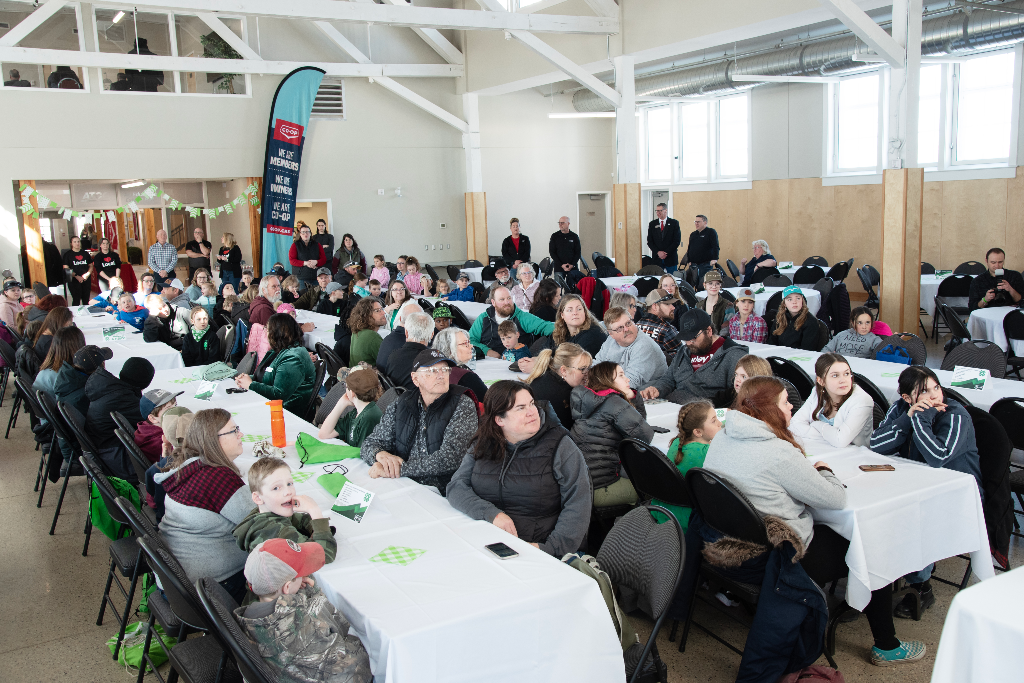 All video submissions were shown during the luncheon Tuesday, March 28th. The grand prize winner, The Pierson Pathfinders, had their video shown during Tuesday night's opening ceremonies before the evening performance of the Winter Fair at the Keystone Centre.
Pierson Pathfinder Parent Kristen Gillies "Our small but mighty group went up against some stiff competition (6 other 4-H Clubs in Westman), and we were chosen to be the winners! A huge thank you to Valleyview Co-op for letting us represent your great Co-op! Also, thanks to Co-op's of Westman, 4-H Manitoba and the Provincial Ex for the wonderful VIP Lunch, the honour of being chosen and the $500 Co-op gift card!"
This year's contest was part of Tuesday's "Salute to 4-H Day" at the Royal Manitoba Winter Fair. The Winter Fair continues Wednesday morning until Saturday, April 1st, at the Keystone Centre.
The Co-ops of Westman include Heritage Co-op, Boundary Co-op, Pembina Co-op, Neepawa-Gladstone Co-op, Twin Valley Co-op and Valleyview Co-op.
(Photo Credit, June Wilson FCL)