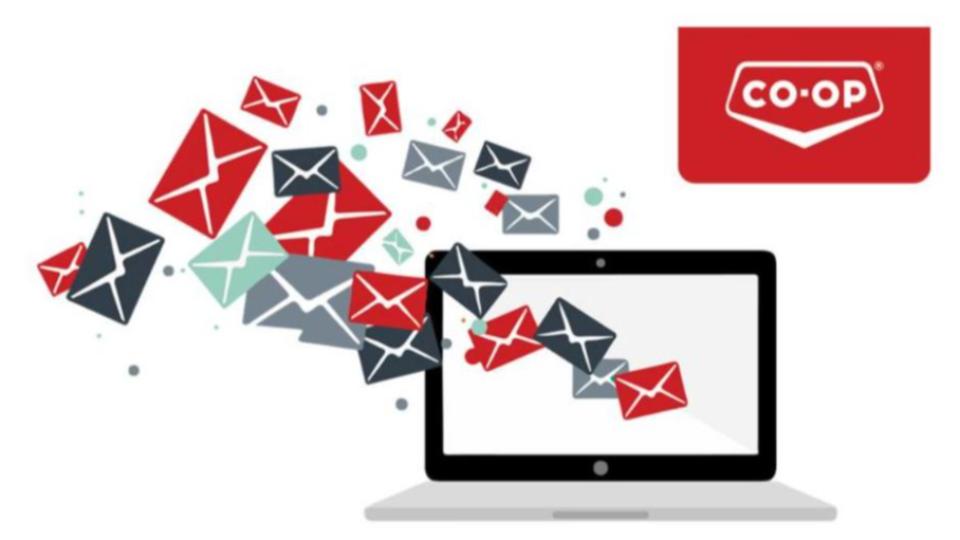 Sign Up for E-Statements
August 4, 2021
E-Statements coming to Neepawa Gladstone Co-op

Neepawa Gladstone Co-op is pleased to share that starting on August 31st, we will be able to offer electronic statements (e-statements) for customer accounts. E-statements are quick and convenient and can be accessed anytime from your email inbox.
We care about the environment and operating in a sustainable way. Moving to e-statements will help us to decrease our carbon footprint by reducing paper waste from printing and mailing statements.
As a bonus, members who sign up for e-statements before December 15th will be entered into a draw to win a $500.00 Co-op Gift Card, which will be drawn December 20th.
Why is Neepawa Gladstone Co-op Doing This?
This is one of the most requested features from our members, the only reason we hadn't offered an Emailed statement earlier was the limitations of our system, and we can now offer this feature.
How do I sign up for e-statements?
Sign-up for e-statements by filling out the form on the reverse side of this document and dropping it off at any Neepawa Gladstone Co-op location, or by any of the other methods on the form.
Will You Still Offer Mailed Statements?
Yes. That said, we are only able to send out statements through one method, if you sign up for e-statements we will not send you out a paper copy.
Will you be able to send Emailed Invoices?
Some. We are currently able to send out invoices from our Agro and Bulk Petroleum divisions, including cardlock. We are working on solutions for other invoice types, but in the meantime other invoices will need to be taken by the member at the time of purchase, because we will not be able to mail out invoices for e-statement customers. If you are concerned about whether we can Email you the types of invoices you'd normally get, please contact our administration office at 204-476-2328.
Other Questions
If you have questions or if you'd like more information about moving to e-statements, please reach out to us at the administration office by calling 204-476-2328.
Please see attached e-statement sign-up form.