Fertilizer Bins Tender September 2022
Actions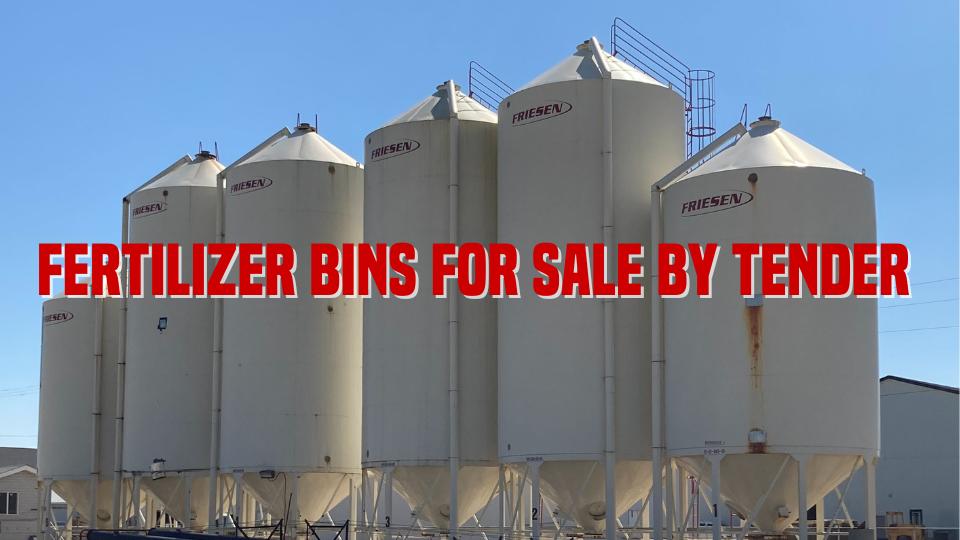 Fertilizer Bins Tender September 2022
September 16, 2022
Fertilizer Bins for sale by Tender
Friesen FR1620 Fertilizer Bins (2 available: Bin #1 and #6)
Friesen FR1630 Fertilizer Bins (4 available: Bin #2, #3, #4, and #5)
All bins were new in 2008.
Below you will find details of the equipment. You can view images on our Facebook Page by clicking here.

All bins have the following installed options:
-3 View Glasses.
-Bottom and top manways.
-2 Poke holes.
-Vented
-Ladder Cages
All bins are located at #290 Highway #5 North, in Neepawa, MB.
All purchases will have both GST and PST added to the tendered price.
Removal of the bins, are the responsibility of the purchaser.
All bins must be removed by November 10th, 2022.
Tenders Close on October 10th, 2022 @ 4:00PM
Please mail your tender bids to:
Neepawa/Gladstone Co-op Ltd.
Box 879
Neepawa, MB
R0J 1H0
Attn: Rob Melnyk
OR
Email your bid to: r.melnyk@neepawagladstonecoop.com
Highest, or any tender, may not be accepted by the seller.
Please include contact information, and which Bin # you are bidding on.